SPOTLIGHT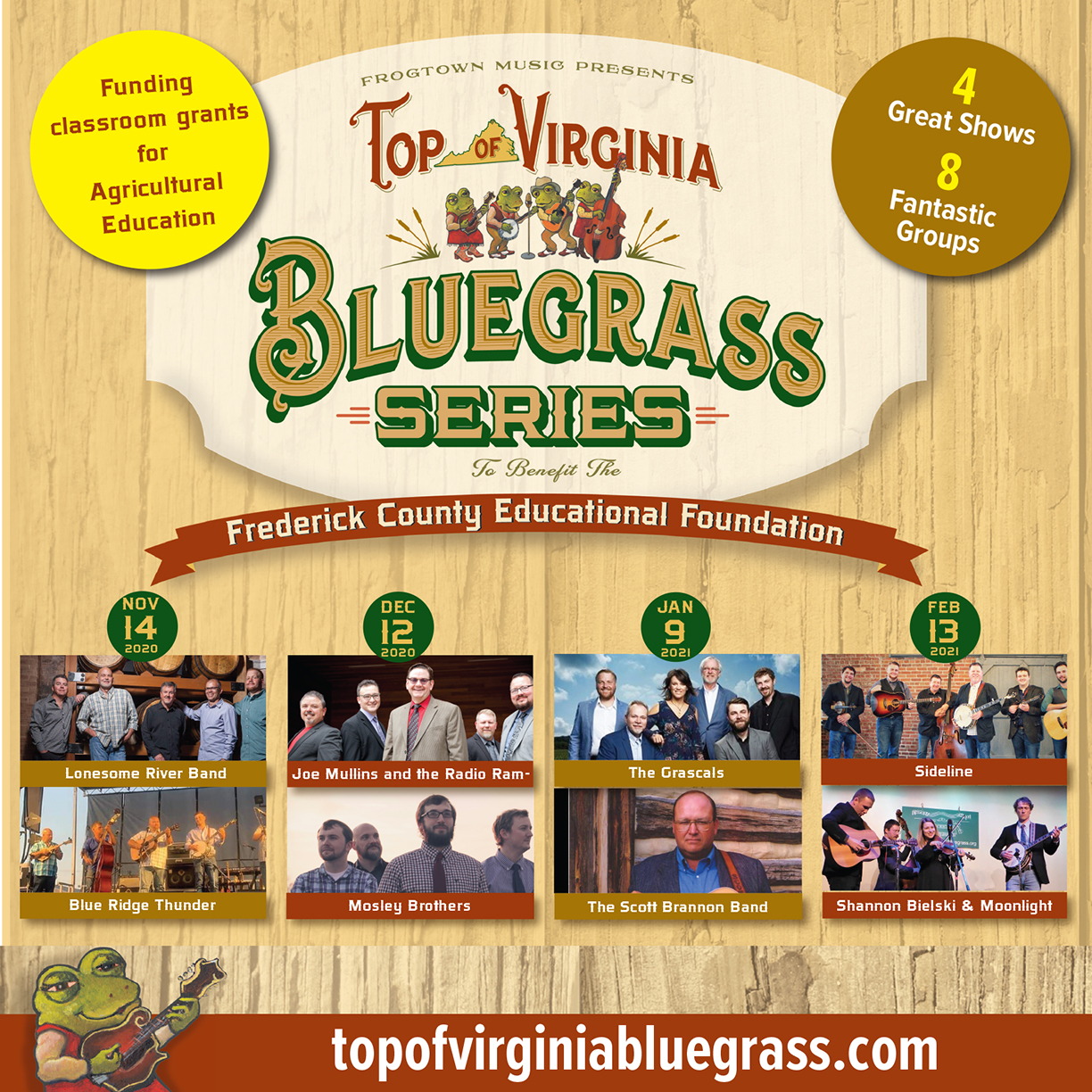 Frogtown Music to Sponsor Second Top of Virginia Bluegrass Series
We are excited to announce that Frogtown Music is sponsoring our second season of the Top of Virginia Bluegrass Series to benefit the Frederick County Educational Foundation in Winchester Virginia.
This year's lineup begins with the Lonesome River Band and Blue Ridge Thunder on November 14, 2020. On December 12 we welcome Joe Mullins and the Radio Ramblers and the Mosley Brothers. 2021 starts off with the The Grascals and The Scott Brannon Band on January 9 and on February 13 we finish up with Sideline and Shannon Bielski & Moonlight Drive. All fantastic groups for a great cause.
All shows will be held in the beautiful auditorium at Millbrook High School in Winchester, Virginia. Doors open at 6:00 pm and the shows begin at 7:00 pm. Details and ticket information can be found on topofvirginiabluegrass.com.
Frogtown Music Writer Co-writes Australia's Bluegrass Song of the Year
We salute and congratulate Frogtown Music partner/writer Bruce Carpenter. Yesterday's Heartache (Mountain Fever Records), co-written by Bruce, Jerry Salley and Kelli Kingrey, and recorded by Australian performer Kristy Cox, won Australia's Golden Guitar Award for Bluegrass Recording of the Year 2019!